From music to TV to politics, the past year has undeniably been dominated by some truly kickass women.
To celebrate International Women's Day, we've rounded up some of our favourite powerful moments shaped by women! Excuse us while we fangirl!
1. Beychella
Beyonce headlining Coachella in true Queen Bey style.
No girl boss list would be complete without Queen Bey, and her iconic Coachella performance was arguably one of the biggest and most powerful music moments of the year. As the first black woman to ever headline the festival, Beyonce celebrated black culture while effortlessly delivering perfect vocals and killer looks. And that Destiny's Child reunion?! Flawless.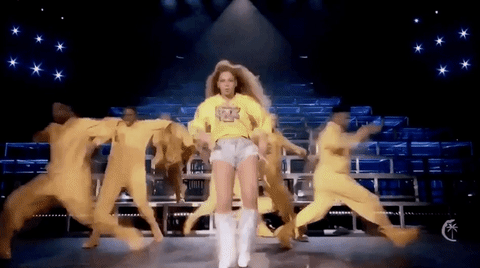 2. The release of Thank U, Next
Ariana Grande - Thank U, Next is already our song for 2019
Pop princess Ariana Grande has had one hell of a year, from the huge success of Sweetener to her much-publicised engagement and subsequent split from Pete Davidson. But, perhaps taking heed from Beyonce, she took those lemons and made lemonade - or, Thank U, Next. The break-up album we all wish we'd had as teens proved that heartbreak can be empowering, and had us all screaming at the top our lungs: "I'm so f-ing grateful for my ex!"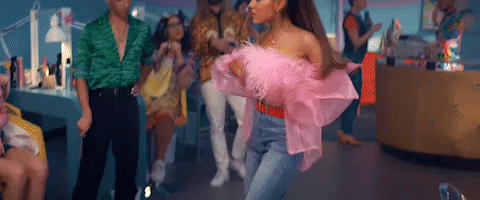 3. Selma Blair at the Oscars
Selma Blair proving anything is possible.
Of all the incredible moments at the 2019 Oscars, the most powerful image has to be of Selma Blair. Diagnosed with Multiple Sclerosis last year, Blair rocked up in a stunning gown with a leather bejewelled cane. Using her platform to normalise disability, she is also planning a fashion line that's accessible and super chic. We can't wait!
Selma Blair attending the Oscars last month
4. Chrissy Teigen and her Twitter Account
If Twitter were a competition, model and author Chrissy Teigen would win by a mile. 
From her hilarious musings to her excellent take-downs of Donald Trump (to the point that she was blocked by the man himself), to repeatedly calling out sexist tropes in the industry, she continues to slay in every way.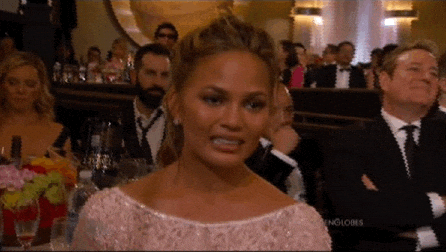 5. Tess Holiday's Cosmo Cover
Proving all bodies are beautiful!
October 2018 saw us all screaming "YAS!" as the beautiful Tess Holliday graced the cover of Cosmopolitan. Wearing a stunning emerald green swimsuit, she showed us that all bodies are beautiful no matter your size - and her amazing response to backlash secured her spot as our girl crush of the year.
 6. Serena Williams Slaying in a Tutu
Girls can do anything (and everything)!
Where do we start with Serena Williams? Activist, fashion designer, Vogue cover star, mother - oh, and not to forget 23-time Grand Slam champion. But our favourite Serena moment of 2018 was when, after facing unfair criticism for playing in a catsuit, she won her next game clad in a black tutu, complete with fishnets and sparkly trainers. If that isn't a boss move we don't know what is!
7. Rihanna's Savage x Fenty Launch
The campaign that left us feeling 100% body confident.
As more and more of us embraced body positivity in 2018, we collectively rolled our eyes at yet another Victoria's Secret show made up of just one body type. And it seems Rihanna had had enough too - her Savage x Fenty show at NYFW embraced all shapes, sizes and skin tones. There's nothing sexier than loving the skin you're in, and we love that Rihanna is spreading the word!
8. Killing Eve
A.K.A iconic show with an iconic dress.
The suspense. The one-liners. That pink dress. Killing Eve was the show to watch last year. And no wonder, with such a kick-ass trio involved in its production. Phoebe Waller-Bridge's writing is undeniably hilarious, Sandra Oh is a total girl boss, and Jodie Comer had us falling in love with actual psychopath Villanelle. Bring on Season 2.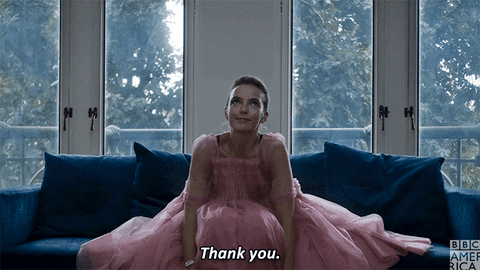 9. BLACKPINK Take Over The World
Basically BTS, with a lot more girl power.
K-Pop is quickly taking the world by storm, and while BTS dominated 2018, this year girls are coming out on top - namely, the unstoppable BLACKPINK. Jennie, Lisa, Rosé and Jisoo are set to perform at Coachella this year, have just been featured on the cover of Billboard Magazine, and are now the second most followed group on Instagram. Next stop: world domination.
10. Gina Martin Gets Upskirting Banned
Gina, we salute you!
It may seem crazy that upskirting - taking an unsolicited photo up someone's skirt - was only banned this year, so we are eternally grateful to Gina Martin. After the 26-year-old was upskirted at a festival and told by police that nothing could be done, she campaigned tirelessly for the ban, which will come into effect next month.
10 of the most powerful moments by women
April 2018 - Beyonce headlining Coachella.
April 2018 - Killing Eve's Premieres on TV.
May 2018 - Savage x Fenty Launch
July 2018 - Chrissy Teigen gets blocked by Donal Trump on Twitter.
August 2018 - Serena Williams wears iconic black tut during a game.
October 2018 - Tess Holiday for Cosmo.
Jan 2019 - BlackPink announce Coachella slot.
Jan 2019 - Gina Martin gets upskirting banned.
Jan 2019 - Thank U, Next makes it to number 1.
 February 2019 - Selma Blair glowing in confidence at the Oscars.